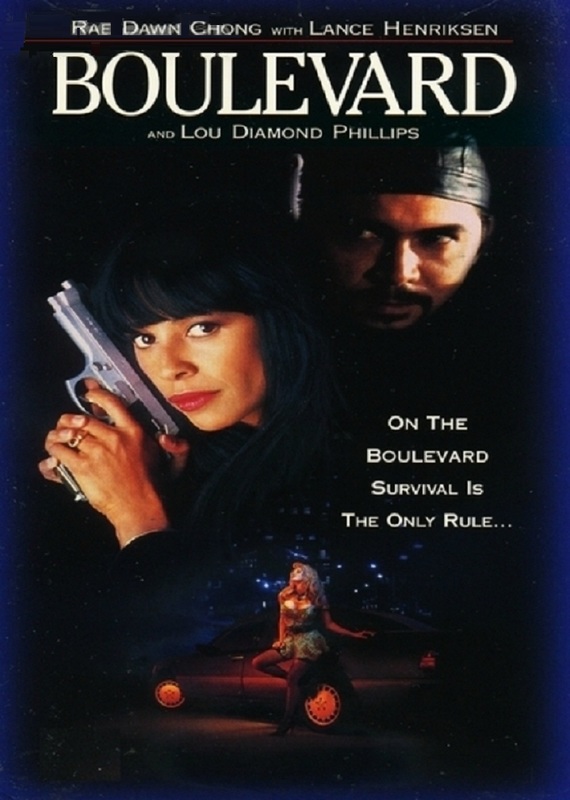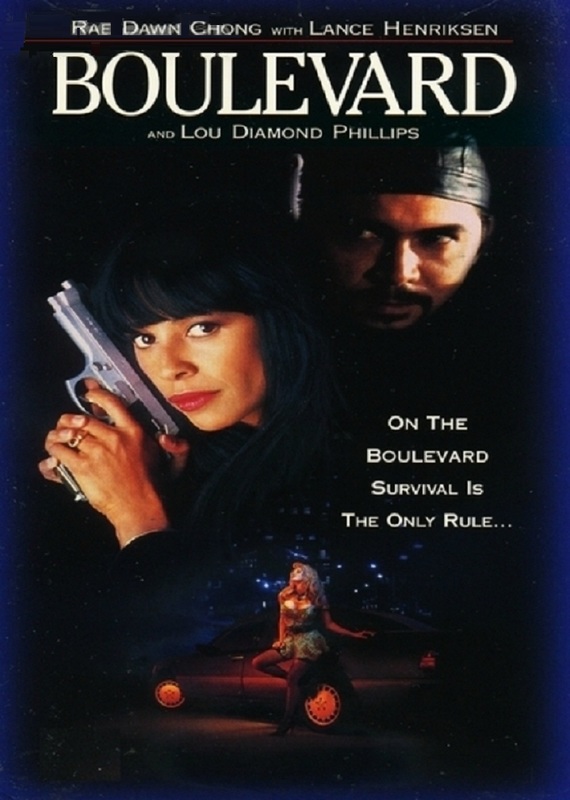 Boulevard
Boulevard is a thriller about a young runaway who becomes a prostitute to survive the mean streets of Toronto.
Escaping from an abusive husband, Jennefer (Kari Wuhrer) is forced to give up her baby for adoption and flee to the city to fend for herself. But it's her good fortune to meet Ola (Rae Dawn Chong), a street smart prostitute who gives her shelter and tries to shied her from Hassan (Lou Diamond Phillips) a murderous pimp who controls the neighborhood.
When Ola witnesses the brutal murder of a young hooker by Hassan and refuses to testify she is interrogated by tough cop MacClaren (Lance Henriksen), who then deports her. All alone Jennefer succumbs to prostitution, falling victim to Hassan's manipulation. In the bloody climax, however, the now tough and invigorated femme gathers enough power to confront her vengeful husband. Boulevard is often broadcast on television world-wide.